In this episode we talked about the goals of this podcast.
We included interviews with some kids.
We talked about how we as children's Ministry workers should host "super events" so as to compete with a child's busy schedule.
The "super event" of messy games was discussed.
Tons of messy game ideas found here-
http://www.thesource4ym.com/games/sick.asp
and a few messy games are found here-
http://www.eventwise.co.uk/asp/Game_358.asp?CategoryId=101
and here -
http://www.angelfire.com/ca/kidsandstuff/kidsandstuff5.html#Messy
We spoke about the wonders of shaving cream when it comes to messy games: lots of mess from one can and EASY to clean off.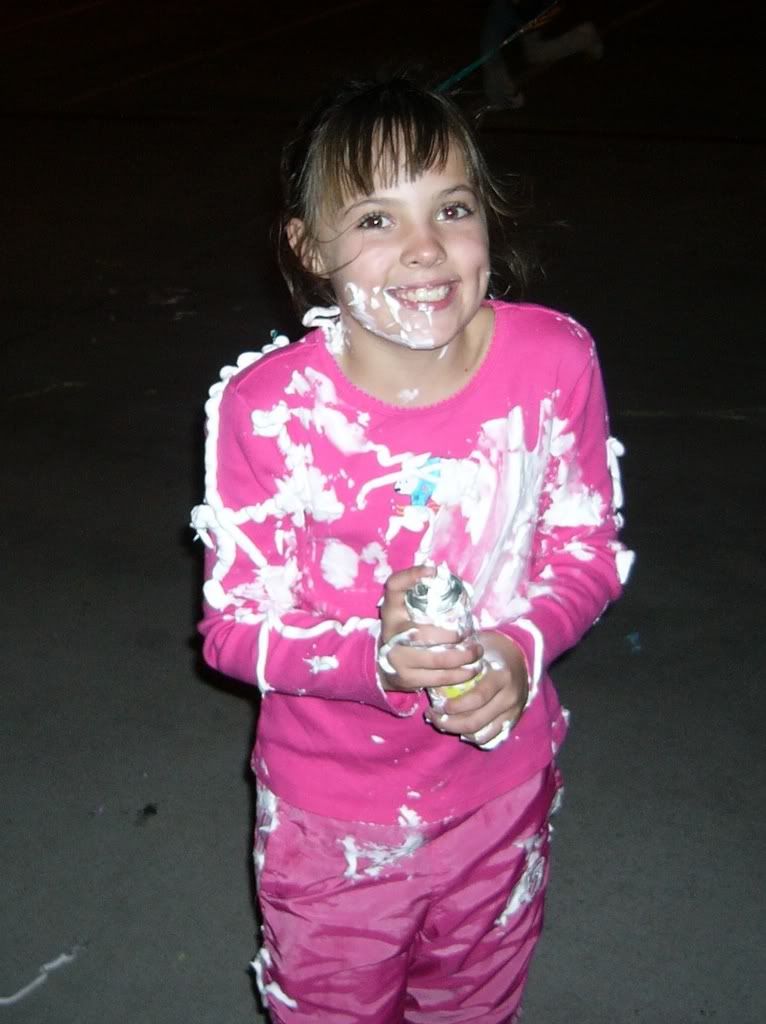 This is a picture of "the victim" for the catsup devotion...poor kid,...but she says she had fun...
This is when the kids had a minute and a half to have an all-out, food fight...then they all cleaned off with the water fight!.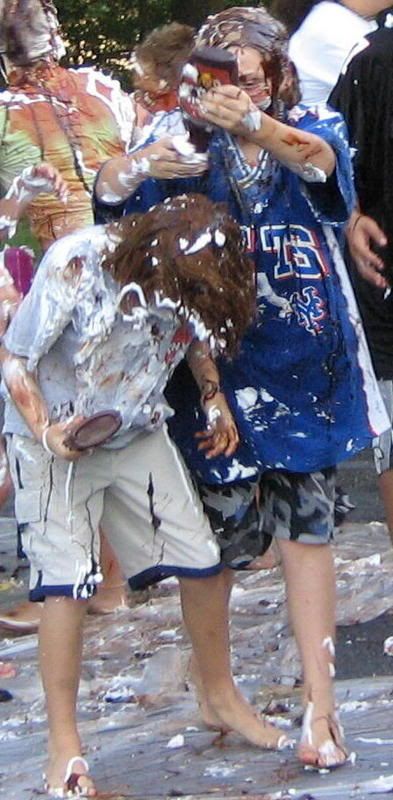 Some other great podcasts:
The first episode is dedicated to Ron from Griddlecakesradio.com whose passion for podcasting inspired me to start one.
Also check out the kidocast from Pastor B. Follow this link and "click to listen" button. http://www.gokido.com/teachers.htm
Here's the songs I used in episode one; you can find out more info about them from podsafe music network (http://music.podshow.com):
Cheetham Hill by Junction Pool
Bah Hamburg by Junction Pool
The Monkey with the Golden Fez by Clouseaux
Banjo Pete by Switchblade 327
Tolkien: The Hobbit and Lord of the Rings by Brobdingnagian Bards